Hello everybody, this is going to be my dedicated thread for showing my paints for iRacing whenever I put them up.
for now though, I'll show you guys a few pictures of where I started painting from on FM4, to when I started painting for iRacing for my team.
Paint #1!
Those that raced the Classics Series on VM will remember this beastly thing, especially at Le Mans when it shattered eardrums and the wills of the competition, I present the Glass Cannon: a '68 Hemi Dart.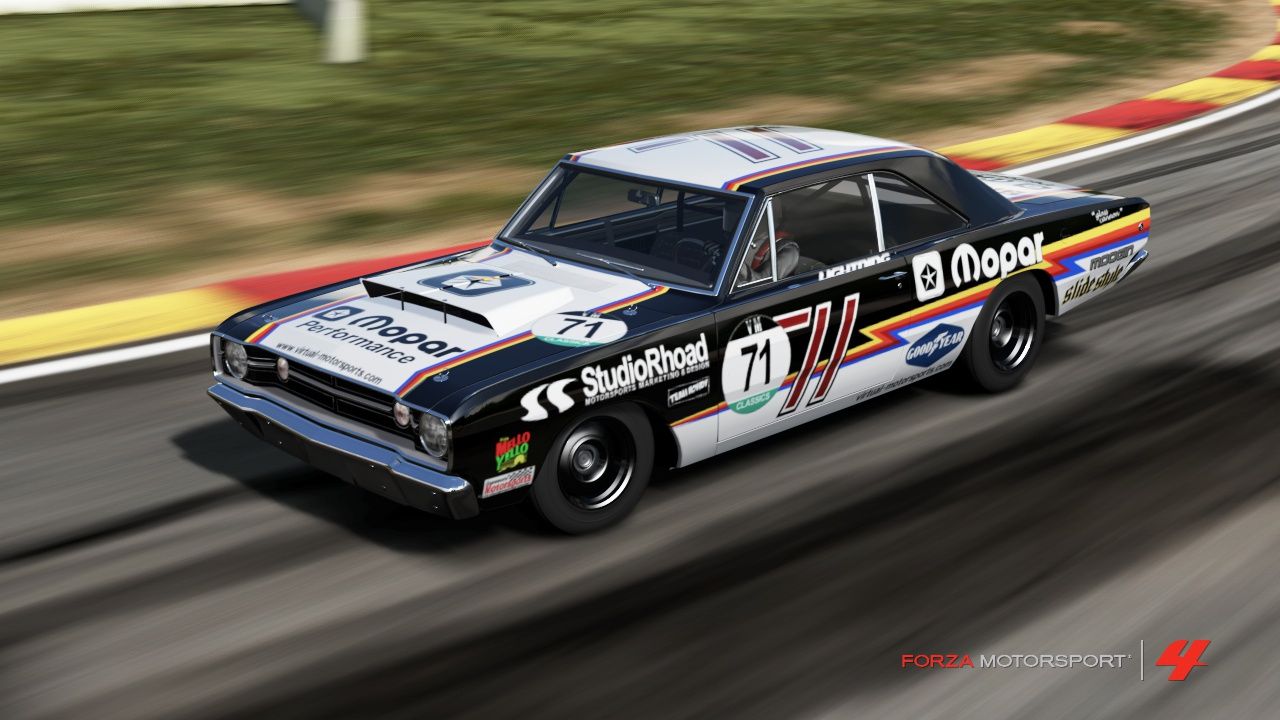 Then, I started painting lots of other stuff, like this SRT-4 that we won the VTCC Series 6 Team's title with: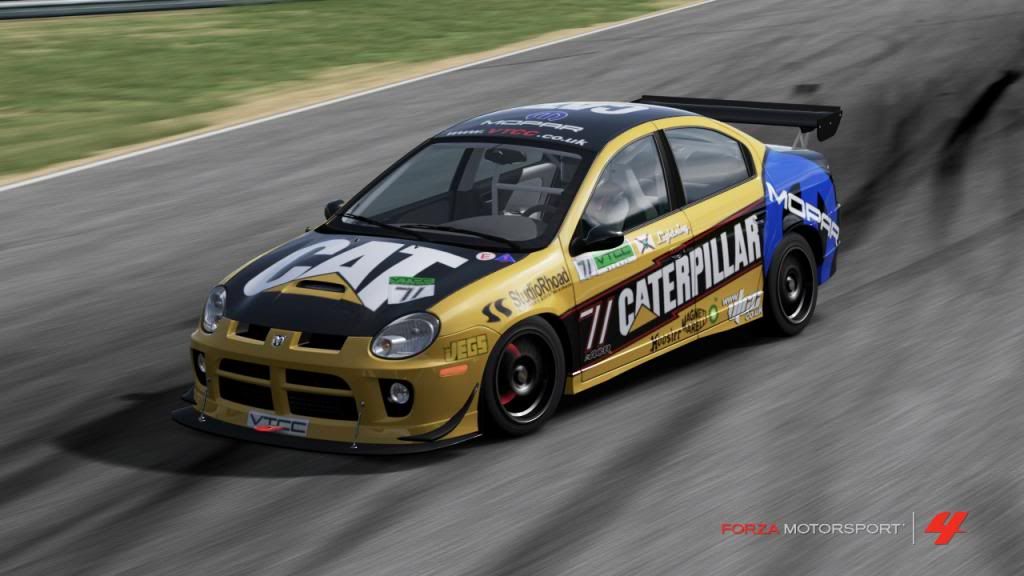 On to the iRacing stuff though.
this was my second livery in iRacing: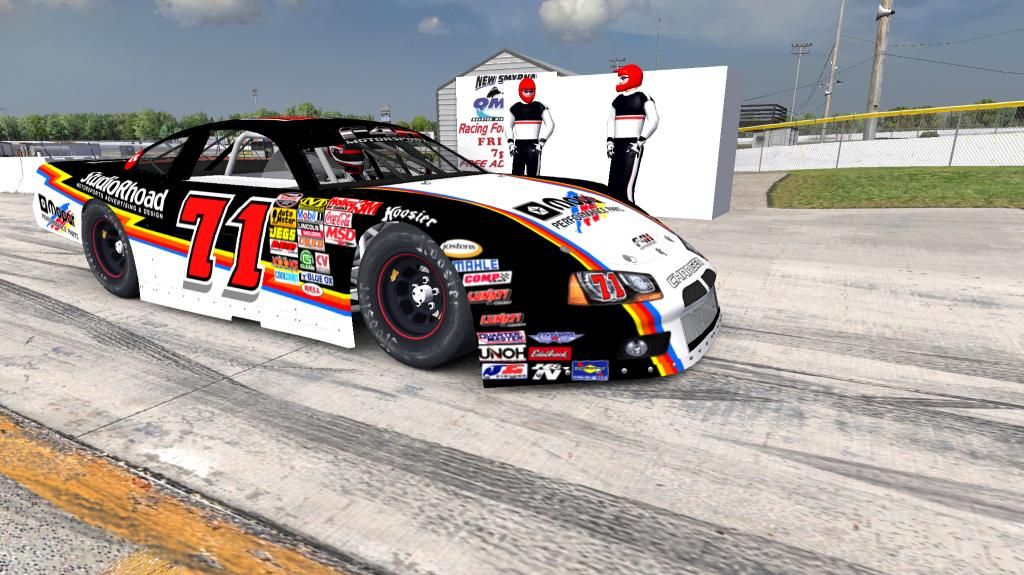 and what my Super Late Model currently looks like:
I also paint v8 Supercars for the public now, and have about 35 drivers using my liveries that I've created up to now.
I'll be the first to say though that I'm still getting the hang of this even after been doing it off and on for a little over a year, so here's to me improving.